In 1381, England was dedicated to Mary by King Richard II and was 'set apart for her among the nations.' At this point, England received the title 'Mary's Dowry'; meaning that England was 'set aside' as a gift, a dowry, for Our Lady under her guidance and protection. During 2020, all Catholics in England are called to make a personal dedication to Mary, taking up her example as Christ's first disciple.  
 
Mgr John Armitage presents the rededication of England as the Dowry of Mary.
As part of our Diocesan engagement with 'Behold 2020' we have '33  Days of Morning Glory'  a short retreat for 33 days prior to the 29 March (click the link below) and finishing with a weekend (28/29 March) of Prayer and Reflection  with Choral Evensong prior to the Sunday evening Mass at 16:30.
A 33 day retreat in preparation for consecration to Jesus through Mary. Please click on the link above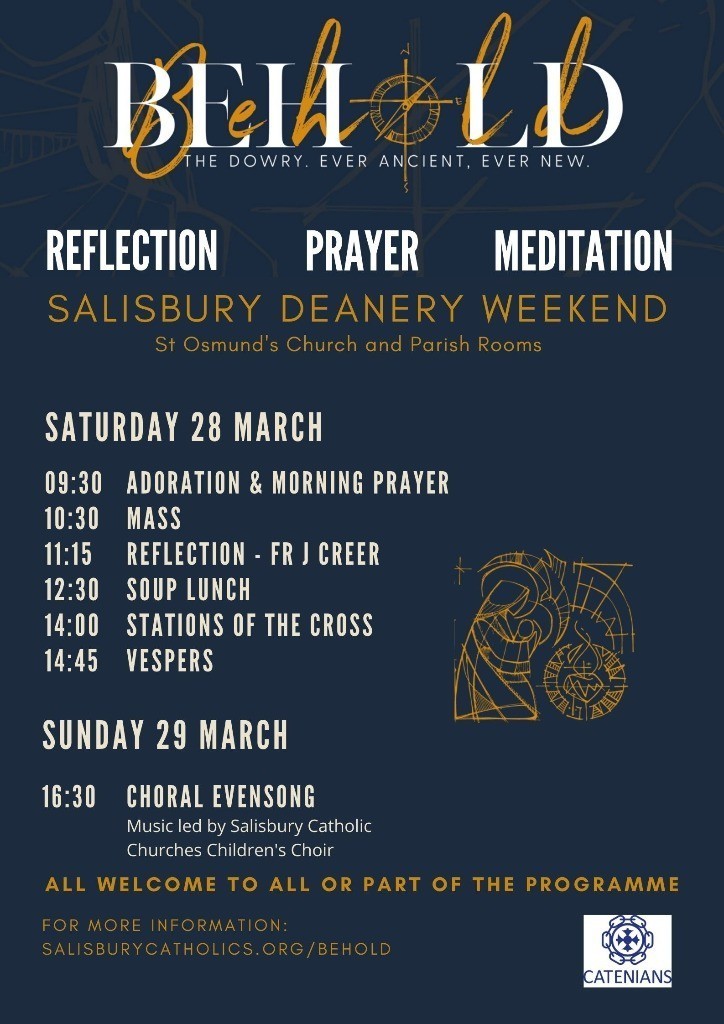 Below are two prayers which we are encouraged to pray during this lead up to the dedication of England as the dowry of Mary. Please click on the links to reveal the prayers.