Support the 2019 Real Advent Calendar
The Real Advent Calendar is the UK's only Fairtrade calendar which comes with a free 24 page Christmas  story‐activity book and which supports charttable causes.
The 2019 calendar has a new design. There is a Fairtrade chocolate and a line of the Christmas story behind each of the 25 windows. The free book has a page for every day of Advent expanding on the Christmas story and includes some fun challenges. No other calendar enables parents and children to experience the Christmas story for 24 days and be challenged to do some good in the season of Advent. 
Why we need a Real Advent Calendar
The Real Advent Calendar was created in 2013 following surveys which showed that 36% of 5-7 year olds did not know whose biirthday is celebrated at Christmas. In the same year, 51% of adults said that the birth of Jesus was irrelevant to their Christmas. The calendar is a great way to reverse this tipping point and share the Christmas story.  
You can order the Fairtrade Christmas Calendar at the bottom of this page at a price of £3.99. 
Tastes good and does good
Money raised from this year's calendar will help Fairtrade farmers receive a fair price for their goods and a Fairtrade premium to spend on the priorities of their communities ranging from solar panels and fresh water to teaching priorities. As well as promoting the work of Traidcraft Exchange, profits will also help The Funzi and Bodo Trust provide care for mums and babies in Africa.
The calendar comes with a 24 page Christmas story-activity book illustrated by Martina Peluso. There is a page for every day of Advent and some fun Advent challenges along the way.
The calendar is foiled for freshness and behind each of the 25 windows is part of the Christmas story and a delicious festive-shaped Fairtrade milk chocolate.
It's a great way for parents, grandparents and godparents to share the Christmas story.  The price is £3.99.
Features
A free 24 page Christmas story activity book with a page for every day in Advent
25 Festive Fairtrade chocolates 
A line from the Christmas story behind each of the 25 windows
Foiled for freshness and security of packaging 
Palm oil free
Recyclable box and tray
Made, designed and produced in the UK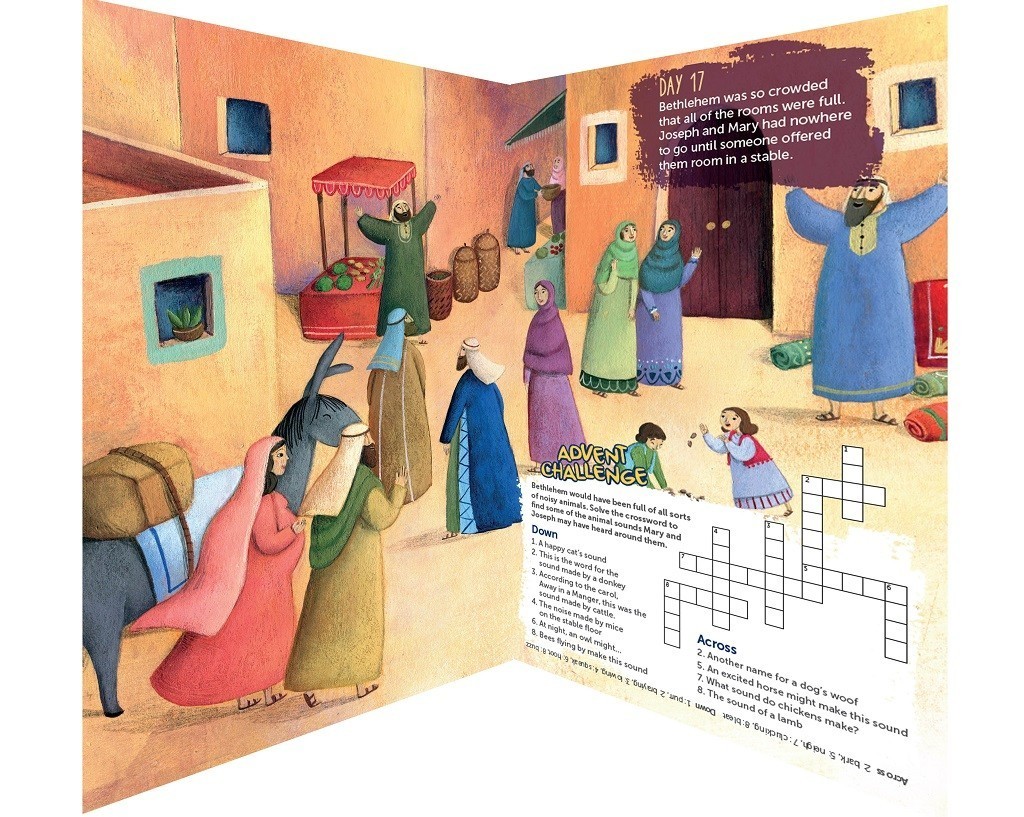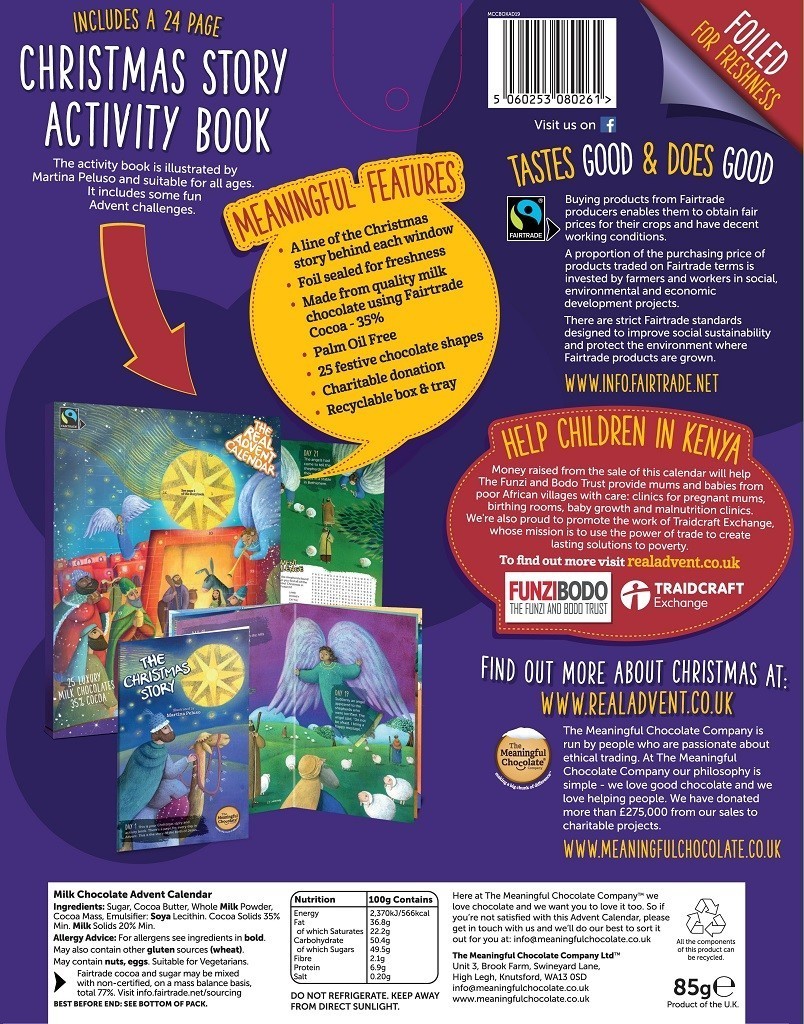 FAIRTRADE Advent Calendar Order