Ignatian Listening 17 & 18 December
During this weekend, you will consider the art of listening and what you might be listening for when you listen at the service of the Holy Spirit. If you are curious to engage in deeper conversations - through attentive listening and intentional speaking, this weekend may be for you.The weekend, which is led by Vron Smith and Sarah Young, will involve personal reflection, group discussions and experiential learning.
Further details and to book: https://www.jesuit.org.uk/events/ignatian-listening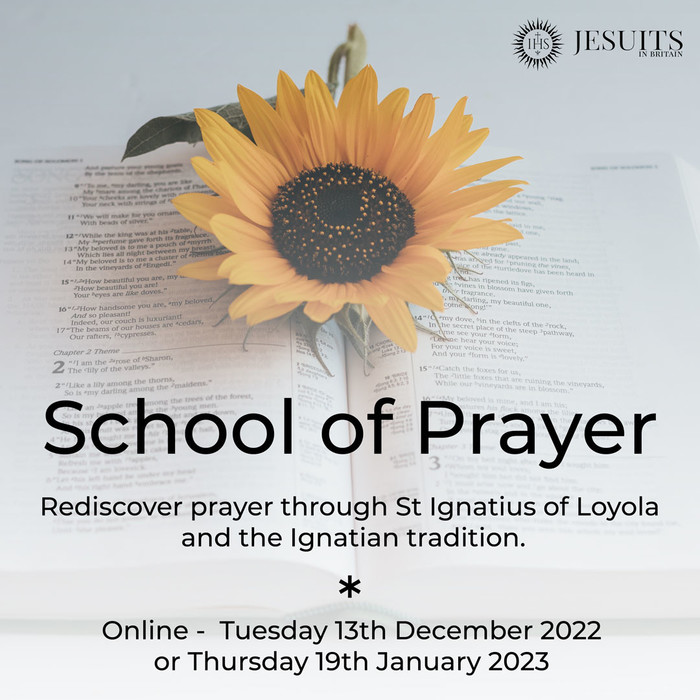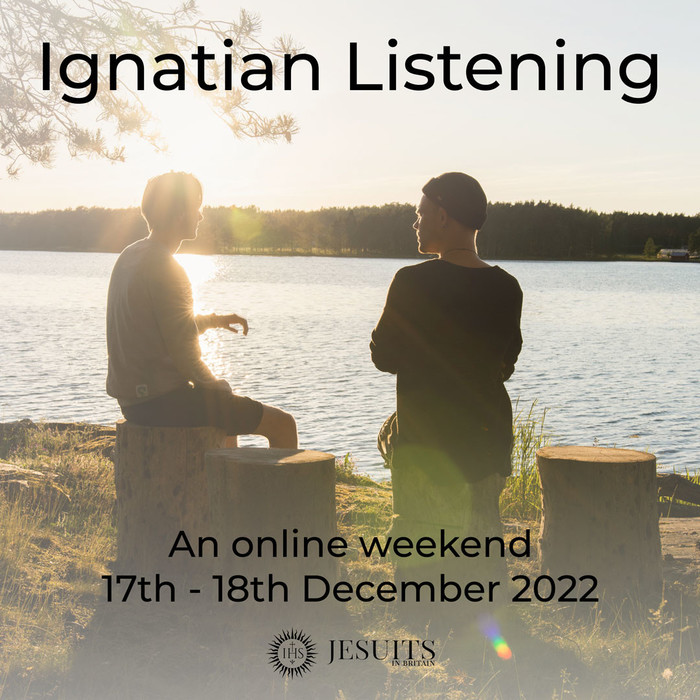 There is also their online School of Prayer series: it is now running on Tuesday 13th December and Thursday 19th January 2023. This event is an ideal introduction to various types of prayer suitable for Catholics wishing to deepen their prayer life.
Further details and link to book:
https://www.jesuit.org.uk/events/school-of-prayer (or)