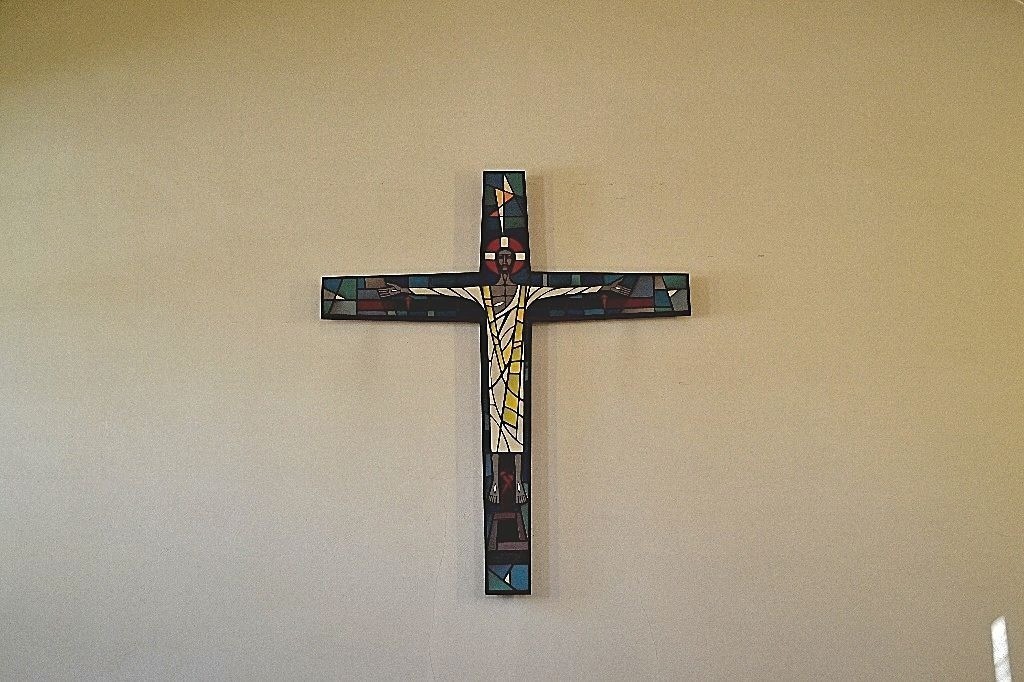 ST GREGORY'S CHURCH SALISBURY
Cross depicts Passion, Death, Resurrection and Ascension of Christ. 
Passion and Death by Cross and Nails;
Resurrection by empty Tomb at foot of Cross;
Ascension by streak of light at top of Cross to represent opening of Heaven to receive risen Christ.
Yellow Stole reminds us of the priesthood of Christ. 
The blue colour symbolizes divinity and infinity of Christ.
Cross designed and made by Mr R King c/o Gills, Dublin