SALISBURY CATHOLICS, INTERNATIONAL MASS, FRIDAY 13 OCTOBER 2017.
On Friday evening, 13 October 2017, nearly 400 'Salisbury Catholics' packed into St Joseph's Catholic School Hall for their annual International Mass followed by a Bring and Share Supper.  This year's theme was 'Peace and Reconciliation.'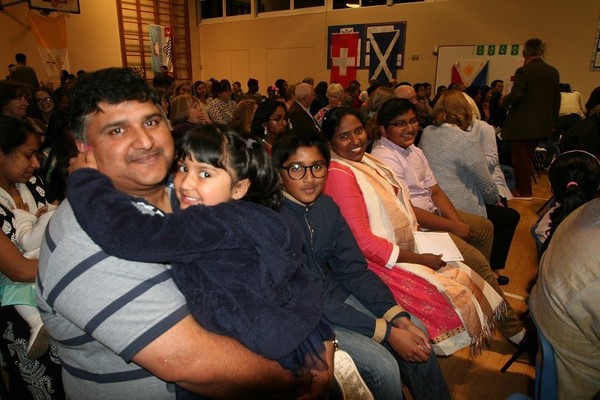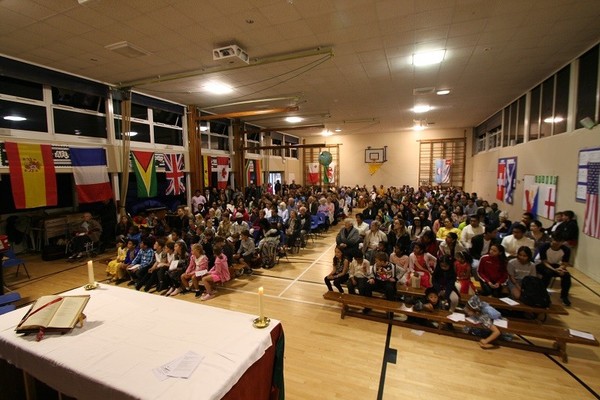 Canon Michael concelebrated the Mass for us with Father Saji, adding an international dimension, and Father Anthony, the new Parish Priest of Christ the King, Amesbury.  Pupils from St Joseph's School led the prayers of intercession and our Filipino and Keralan community choirs sang some hymns - each one in their own mother tongue.