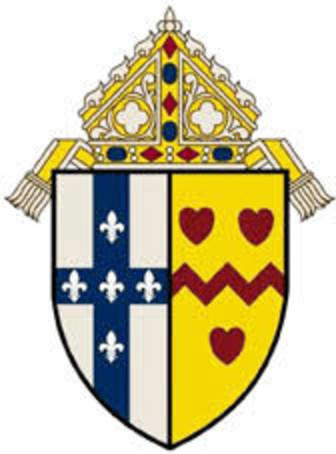 ORDINARIATE OF OUR LADY OF WALSINGHAM
Mass
Sunday Holy Redeemer 11am
Wednesday St Osmund's 7pm
Evensong & Benediction
 Second Sunday of the Month Holy Redeemer 6pm 
Please see the newsletter for details of this week's house Mass.
A MESSAGE FROM FATHER KEITH               7 March 2019 
It was with very mixed feelings that I announced to the Ordinariate Congregation last Sunday that Christine and I are thinking of leaving Salisbury sometime during the summer. We intend to retire to our house in Herefordshire. Leaving Salisbury, where we have been since 1995, will not be easy, and I have greatly valued the opportunities for ministry within the Salisbury Catholic parishes. I have many friends here, and I really hope that we can keep in touch with many of you. We shall visit Salisbury often, and there is plenty of room to put people up in Hereford. We had thought to identify Pentecost Sunday as our last day (because that will be the 8 anniversary of the Ordinariate congregation setting up here), but with Fr Edwin's unexpected death we want to be reasonably flexible, so that is a target date we may well not keep to. With my prayers and affectionate good wishes to you all.
Fr Keith
MONSIGNOR EDWIN BARNES
It is with great sadness and a deep sense of shock that I record the sudden death of Fr Edwin in the small hours of the 6 February, his 84 birthday.  In anticipation of this latter event the Ordinariate congregation had sung "Happy Birthday" to him after Mass on the previous Sunday! Edwin was educated at Plymouth College and Pembroke College Oxford. After training for the ministry he was ordained deacon to a curacy in Portsmouth in 1961. He subsequently became parish priest at Farncombe and then Hessle, and was appointed Principal of Stephens House Oxford (an Anglican theological college or seminary). During those years from 1987 to 1995 he supervised the training of many men for the ministry. In 1995 he was appointed the first Bishop of Richborough (a suffragan of Canterbury), an office which he held until his retirement in 2002.
In 2011 he was one of the "first wave" of Anglicans who joined the Ordinariate of Our Lady of Walsingham established by Pope Benedict XVI. He was ordained as a Catholic Priest in Portsmouth  Cathedral  later in the same year, and elevated to the rank of Monsignor, as a Chaplain to His Holiness, in June 2012. Having initially retired with his wife of over fifty years, Jane, to Lymington, Edwin and Jane moved more recently into Salisbury, where Edwin has been a valued and extremely willing colleague in the life of the Sarum Ordinariate Mission. I have personally appreciated the opportunity to discuss many matters with him, and I am enormously grateful for the great kindness and generosity which he and Jane have shown to me during this time.
As we pray Fr Edwin on his way, I also commend to your prayers his dear wife Jane, together with their two children, Matthew and Nicola and the whole family. May they find consolation in their grief.
THE FUNERAL
Fr Edwin's body will be received into St Osmund's Church on Sunday 24 February at 5pm.
The Funeral Requiem will be at St Osmund's Church at 2pm on Monday 25 February, and relayed if necessary to the adjacent hall and St Elizabeth Hall.
Signed
Fr Keith Robinson