The Church of Today and the Hope of Tomorrow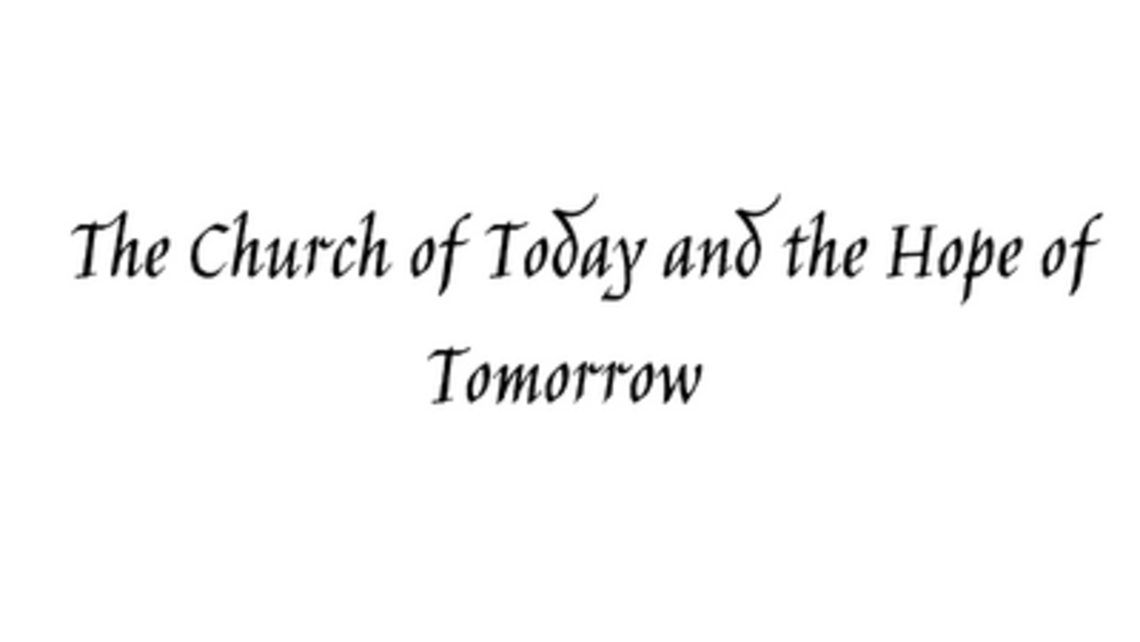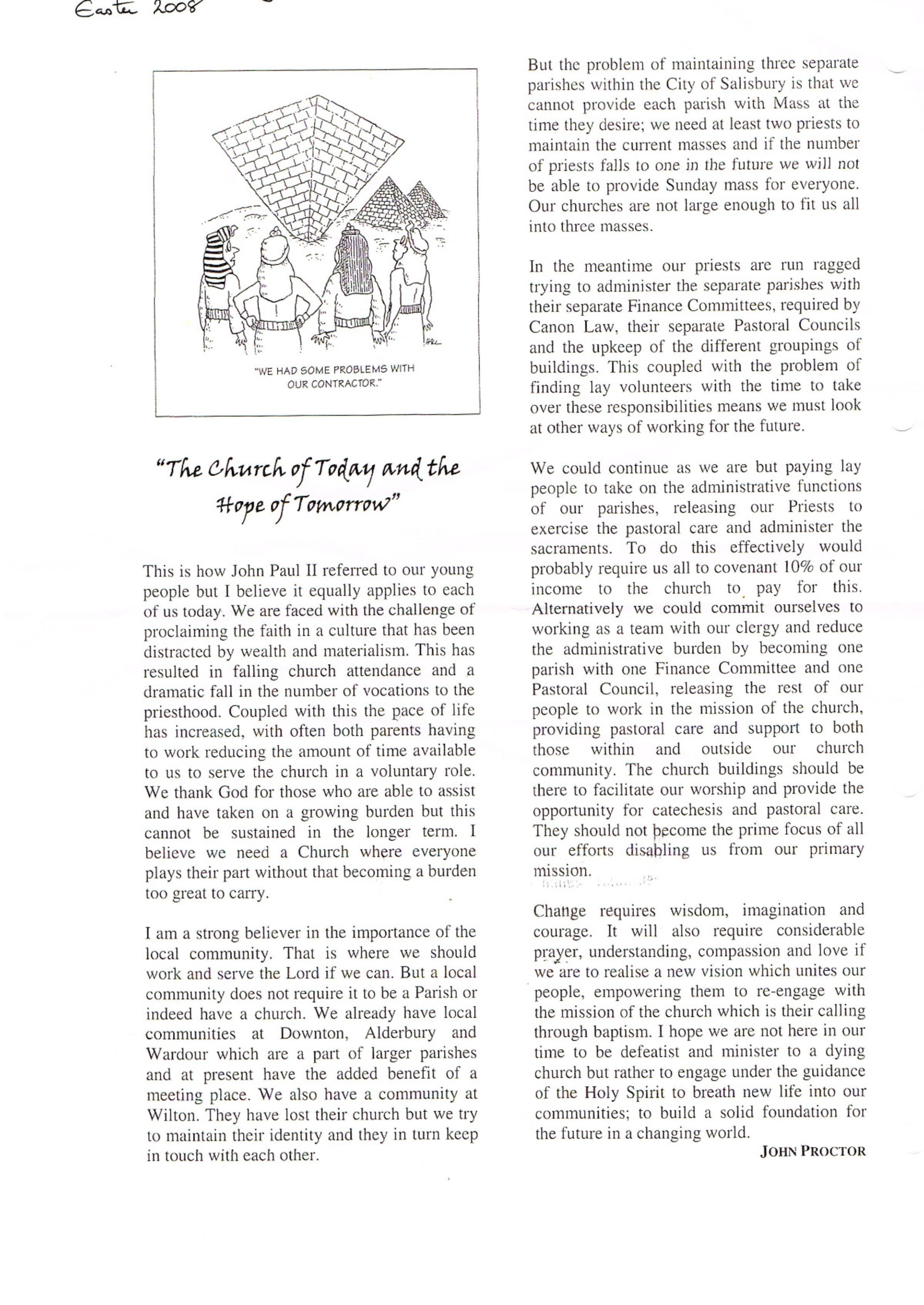 Post script
14 years on from the above article written in 2008 it appears quite prophetic. Progress has been made but at a very slow pace. We are merging the three Salisbury parishes easing the burden of administration and enabling us all to share our gifts. The Community spirit of Wilton has faded but Downton meets each week to share on the Word and hold its Community together. Whaddon transferred en bloc to Holy Redeemer playing a full part in that Church community. We have been down to one priest for a short while which resulted in a reduction of masses. Today we are fortunate to have three priests but now take on Pastoral Care for the Parish of Tisbury and Wardour.
In the meantime, we have suffered the effects of the COVID Pandemic and our regular attendance at Sunday Masses has fallen. Many of those who volunteered before have stepped back and we enter a new challenge. We have appointed paid support staff to assist with administration and Outreach  supported by several volunteers and are seeking a paid Youth Worker to work in our schools and Parish. The diocese currently has no students in seminary so we are unlikely to have three priests for very long and could find ourselves within a couple of years with only one to cover the whole Deanery which includes Amesbury.
So, what can we do, indeed what do we need to do?  We remain "The Church of Today and the Hope of Tomorrow". We need to make full use of our priests while we have them, not to do all the work for us but to offer our services to be trained up by them so that The Church, The People of God can carry the mission forward into the future. But I don't know how, I hear some of you say. God has given us all gifts and when we work together we have all the gifts we need, led by the Holy Spirit. It is exciting, if challenging, to become a disciple of Christ and I encourage you to enter wholeheartedly into this mission.
We could start by volunteering a little time to develop our work with our children and young people so that they might grow in faith rather than apart from their faith. We live in a very secular country and we need to nurture faith if it is to grow. This begins in the home where we can pray each day as a family giving thanks for our day and bringing forth the needs of our family and friends. So please pray about your role in the future of our Parish Community and bring forth ideas and commitment.
Deacon John Proctor