First Holy Communion Weekend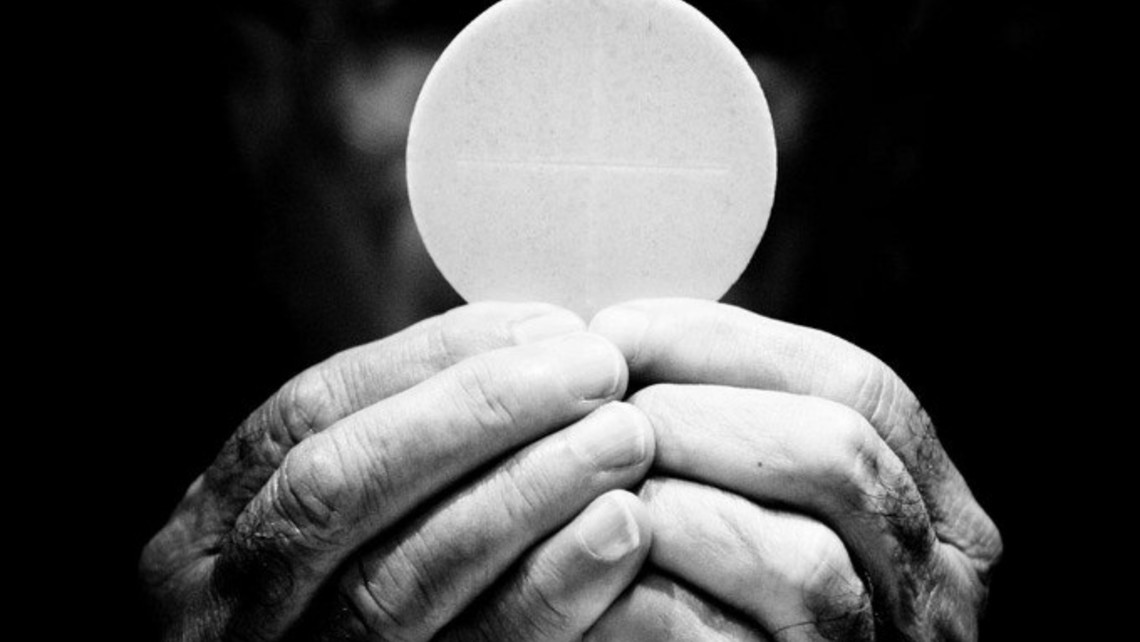 First Holy Communion Weekend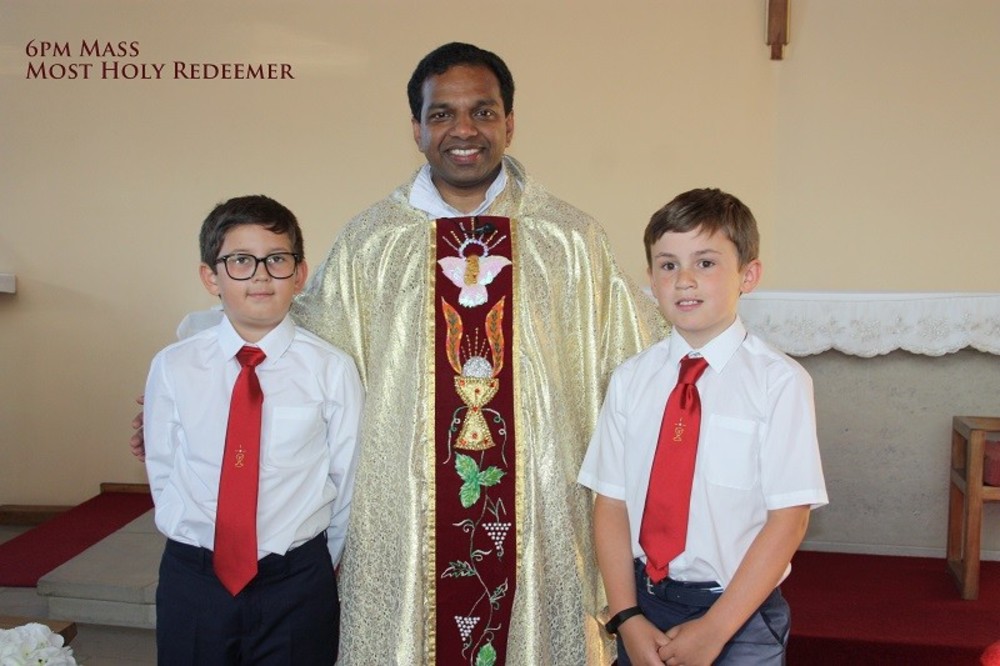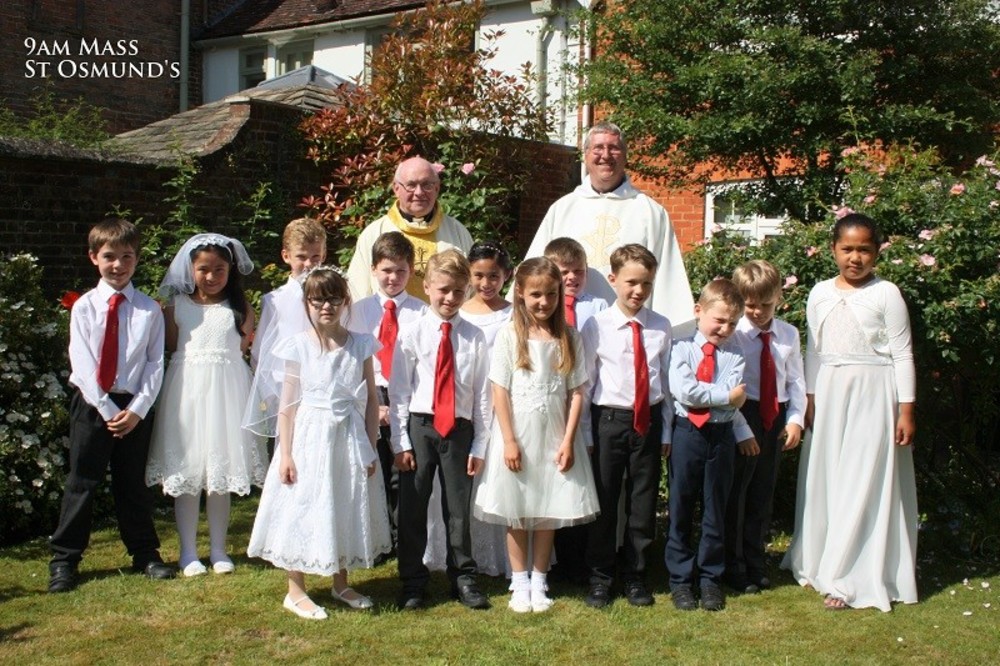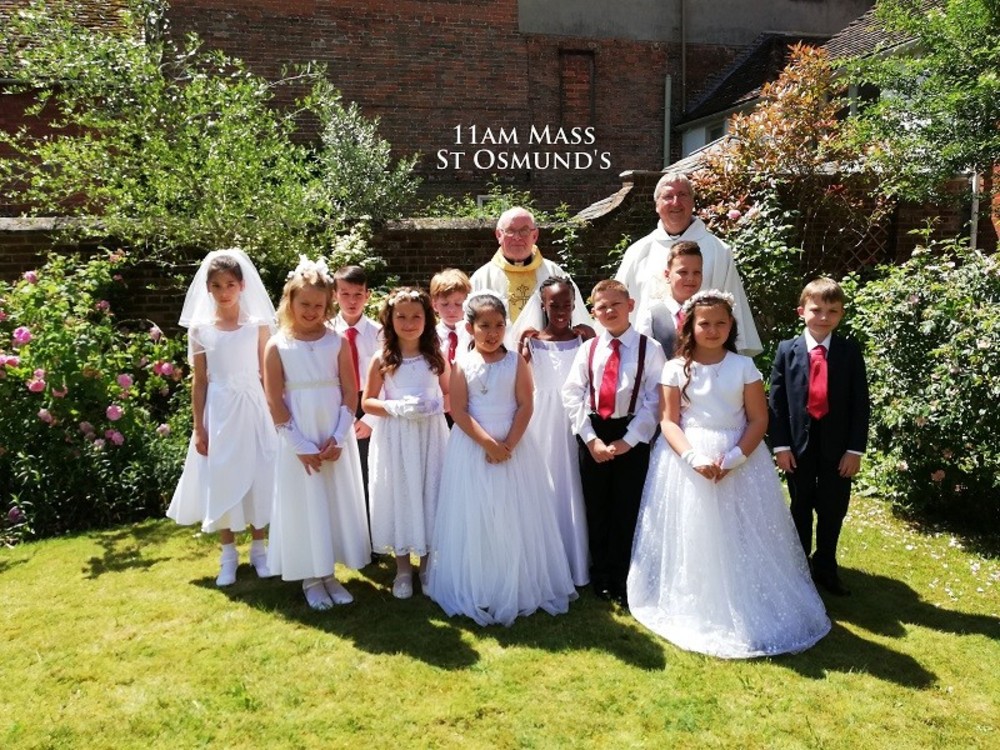 Congratulations to all the children who made their First Holy Communion in our churches this weekend.  What a wonderful weekend it was!
For the children who have been preparing to receive their First Holy Communion since last September, this weekend was a really important and significant event, with many of them going on to celebrations after Mass with family and friends.
This weekend was also hugely important and significant in the life of our Catholic community here in Salisbury.  The involvement of the wider parish community was a joy to behold: our churches were bedecked with beautiful flowers arranged specially for the occasion; thanks to the cleaners, the floors shone and the brass and silverware gleamed;  the altar linens were freshly laundered and pressed; the organists and musicians were prepared;  the churches arranged and extra chairs put out by volunteers; special prayers were written and readings were well-rehearsed; the service sheets were prepared and printed and even the garden had received extra special attention to be the back-drop for photographs!  Thank you to everyone for the love and support you showed to our First Communion candidates by your care and devotion.
The children too were wonderfully well prepared - they welcomed, read the scripture and the intercessions, sung the psalm and brought forward our offertory gifts with confidence and polish.  Well done and thank you to children and parents alike!
One bemused (and delighted) visitor this weekend asked me 'Why do you make such a fuss over First Holy Communion?'  Here is the answer that I wish had eloquently rolled off my tongue (but didn't).  If you are that visitor - here is what I wish I'd said:
Why a Child's First Communion is a Big Deal
Jesus comes to us in a unique way in the Eucharist. When He comes, we receive Him into our body and our soul. This is very beautiful, personal, and intimate. As Catholics, we never take this for granted.
This is why the first time a family member makes their Holy Communion, it is and exciting event for the whole family. The child preparing for this sacrament is going to be profoundly united with Jesus in a way that they never have before.
Pope Francis tells us:  "…what makes one's first Communion a truly blessed event is not the adjective but the substantive: not the 'first' but the 'communion.' Because of whom we receive, the second, third, next, and last Communion should always be as special."
It is such a holy, joyful occasion. Our souls become the bride of Christ. That is why girls wear white dresses and boys wear special ties and white shirts. Relatives are invited. Parents take pictures.  We celebrate. The very act of celebrating reveals our belief in the True Presence of Jesus in the Eucharist.