SALISBURY CATHOLICS, INTERNATIONAL MASS, FRIDAY 12 OCTOBER 2018.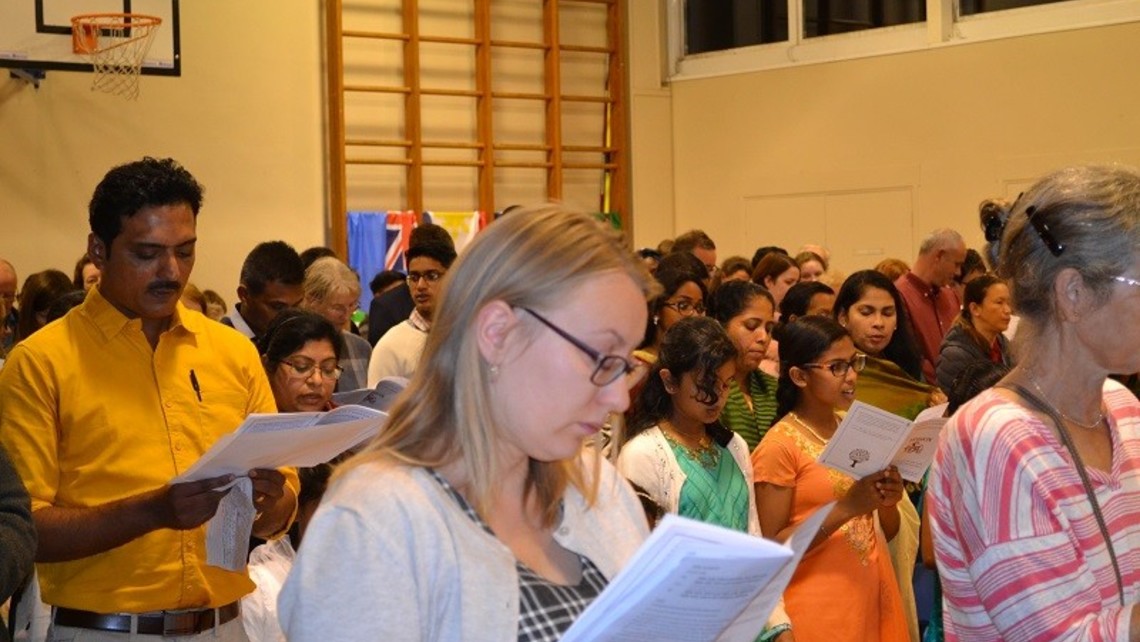 On Friday evening, 12 October 2018, nearly 300 'Salisbury Catholics' packed into St Joseph's Catholic School Hall for their annual International Mass followed by a Bring and Share Supper.  This year's theme was 'Mission.'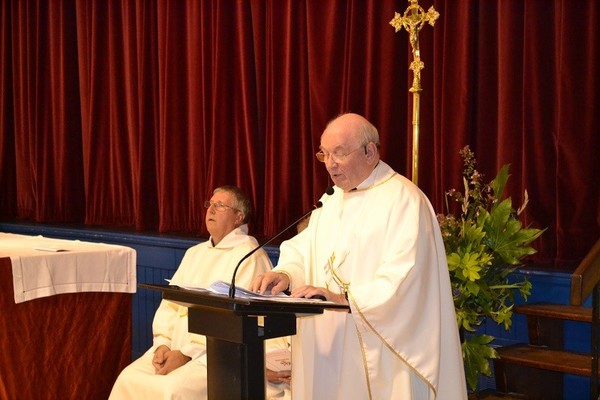 Canon Michael concelebrated the Mass for us with Father Saji, adding an international dimension, as well as Father Anthony, Parish Priest of Christ the King, Amesbury and Father Keith from our Ordinariate community.  A St Joseph's School music-group sang songs of welcome.  The prayers of intercession were spoken in the mother tongues of men and women of our community reflecting the diversity of our community from Africa, Asia, the Americas and Eastern Europe.  Another choir of younger children led and enlivened some of our hymns during the Mass hymns; our Filipino and Keralan community choirs also sang some enchanting hymns - each one in their own mother tongue.  
The special centrepieces of our Bring and Share meal included the ever-popular, tasty Keralan community curry and Antonio's genuine-Spanish paella.  The success of this evening was dependent upon different teams working behind the scenes to prepare the food, furniture, liturgy, music and car-parking.
Comments included:
·       'It is always a special Salisbury occasion.'
·       We were thrilled to see such a crowd; there was a beautiful spirit about the place'.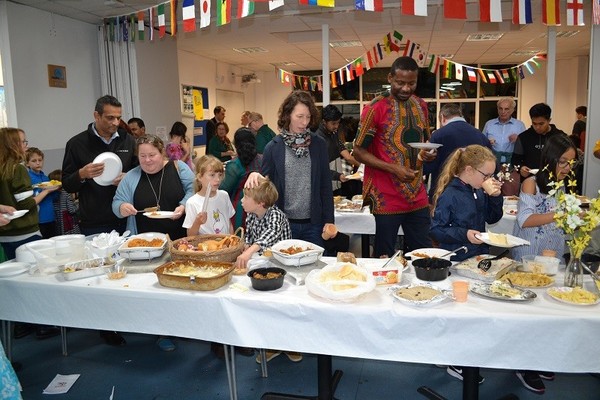 ·       'I liked the fact that everybody jelled and worked together'.
Click here for the Mass Recording and Photos