The Catenian Association is an international body of Catholic men who are committed to their Faith, their families, to those in need and to each other.  Our primary purpose is to establish a network of friends, which enhances our family life, strengthens our Faith and sustains us in difficult times. We support each other, the Catholic Church, young people and those in need.
Our friendships are developed through meeting together locally once a month and enjoying a varied programme of social events together with our families and the widows of members.
Each year as part of our support to youth, the Catenian Associations Bursary fund gives cash grants of over £100,000 to young Catholics between the ages of 16 and 24, who volunteer on projects around the world.
You do NOT need to have any knowledge of, or acquaintance with, the Catenian Association to be eligible for a grant, but you must be a Catholic, or a member of a faith in full communion with Rome. To find out more (and apply) go to  https://catenianbursary.com/.
SALISBURY CATENIANS (includes Amesbury, Salisbury, Tisbury,  Bulford and beyond) 
There are approximately 40 families involved in the Salisbury Circle.  We meet monthly in the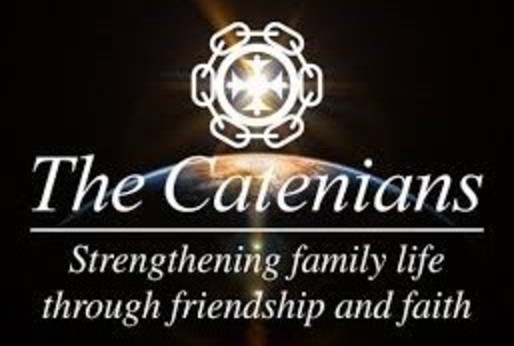 evening and our meetings are usually followed by a meal.  We organise various events – some are purely social in nature and others are for fund-raising or to support the activities of our respective parishes. 
We also play a key role in the organisation and running of various Church events across the Salisbury parishes.
The Catenians  are non-political. They are actively involved in Church and parish life and the membership is drawn from a wide spectrum, reflecting the diverse nature of society.
Membership is open to any Catholic man over the age of eighteen.
If you are interested in joining the Catenians or simply would like more information please contact the secretary Graham Brown on 01980  590465 or email grahambrown234@btinternet.com. 
More information can be found on the Salisbury  Catenian website at: https://www.salisburycatenians.org/
Previously, Salisbury Catenians have awarded bursaries to young people in our immediate area to support:
going to Rwanda to spread the Christian ethics through sporting contacts

to spend 9 months with the National Evangelisation Team (NET) Ministries in the USA

to spend 9 weeks in Sri Lanka to gain experience in a clinical setting via teaching projects for Mental Health and Special Needs; followed by 1 week in India in Mental Health

.
We elect a president each year to serve a twelve month term. 
For the Year 2018 - 2019 the president was Chris Burnell and his chosen charity Action for Children raised £2,734.00 .
For the Year 2019 - 2020 the president is Jim Rolleston and his chosen charities for the year are detailed below.
Catenian Charities for 2019/2020. 
 
During this year it was my aim to choose two charities one that provides national support for the sick to go to Lourdes and a local group who provide support to the young in Salisbury who get into difficulty on a night out in the city. I have provided more details on these valuable charities below: 

 
Society of our Lady of Lourdes 
 
This charity was chosen this year to provide financial support and to promote the Society, which was formed in 1919 to care for the sick on the English National Pilgrimage to Lourdes and exists solely on volunteer support and donations.  The Society concentrates on increasing the opportunities nationally, for the sick to come to Lourdes supported by doctors, nurses and carers, with 24-hour care whilst there. The Society also welcomes able-bodied praying pilgrims who have no special duties but take part in all the services and have the opportunity to mingle with the sick. 
 
Salisbury Street Pastors  
 
The local team are part of a national team first pioneered in 2003, and Street Pastors continues to grow throughout the UK and across the world.  
Street pastors are trained volunteers from local churches and they care about our community. They are usually on patrol from 10 p.m. - 4 a.m. on a Friday or Saturday night to care for, listen to, and help people who are out on the streets. They are led by a local coordinator and also have support from local churches and community groups in partnership with the police, local council and other statutory agencies. 
These then are my charities for my President's year and hope that you can support them. 
 
Jim Rolleston
Tel: 01722 337164   Mobile: 0797 6954741