What a busy and fruitful 'Year of Mission' we have experienced over the past twelve months here in Salisbury!  On the one hand, the year seems to have flown by but on the other, it seems a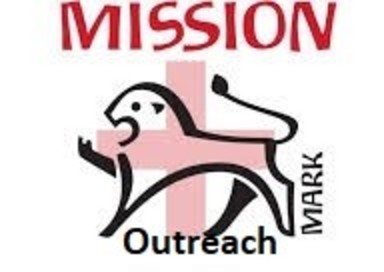 long time ago that Fr Chris Whitehead led our 'Outreach Day' at St Gregory's Hall in November last year to launch our various initiatives.  We have worked hard over the past year to become a more outward-facing community and to be more proactive in our missionary activities both near and far.  Here is a summary of all that you, the parish, have achieved this year with the Lord's blessing:
Our Outreach Day was attended by nearly 100 people resulting in a great many volunteers stepping forward to take part in with visiting, deliveries, administration and the development and delivery of our communications strategy and parish database. A great start.
Alpha - we ran a very well-attended (85 participants) Alpha course for adults. 
Project 99 Mission - provided 11 retreats to people of different ages and ran 240 Youth sessions and 2 Youth Alpha courses. They also gave over 300 hours of service to local charities and proclaimed the Gospel to more than 500 young people.
New Website - In April, we launched our new website which has been a huge success thanks to our volunteer website/communications team who keep it constantly renewed and relevant.  We are now able to communicate much more widely and effectively via a first-class digital platform through which we share our faith, our activities and our news with those interested in Christianity and Catholicism in Salisbury.  
Social Media - our social media output (Twitter and Facebook - do 'follow'/'like' us if you use these platforms!) are updated daily ensuring that we are constantly 'open' and working to draw people to our Lord Jesus Christ and into the embrace of our faith community.
Church TV - In May, we began to assess the feasibility of livestreaming and recording Masses from our churches to offer access to Mass for anyone unable to attend for whatever reason.  Within record time (2 weeks!) the money was raised and it is thanks to your incredible generosity that this project was up and running by July of this year.  We continue to be amazed at the viewing figures (from all over the world!) and are very happy that our Polish, Syro-Malabar Rite and Fijian Masses are now also available. We also have DBS checked volunteers available to assist parishioners in accessing this service. Praise be.
Visits/Deliveries - Outreach volunteers have visited and delivered cards last Christmas,  Easter and once again this Christmas, to our entire parish list.  This team now numbers more than 100 wonderful volunteers, calling upon just over 650 households twice per year. These visits have had many and varied positive results - far too many to list here in detail.  Of particular note is that we have now increased the number of parishioners receiving communion in their homes by about a third as these visits revealed parishioners unable to get to Mass. All of our Outreach volunteers are coming to know their Catholic neighbours and new relationships and friendships are being formed. We have also been able to arrange more lift-sharing to Mass for parishioners with transport or mobility challenges.  This project continues to gain momentum and we are always happy to add new volunteers to the list!
Leaflet Drop for our other blog click here.