FIRST HOLY COMMUNION PREPARATION 2023
 As our numbers are so large we intend to celebrate First Holy Communion during the various Masses in our three  churches on 10 & 11 June 2023. There will be an opportunity for you to elect which mass you will attend.
Preparation this year will consist of several sessions aimed at assisting parents to prepare their child: and several sessions for the children.
Given the limited number of sessions for children it is important that they attend all sessions.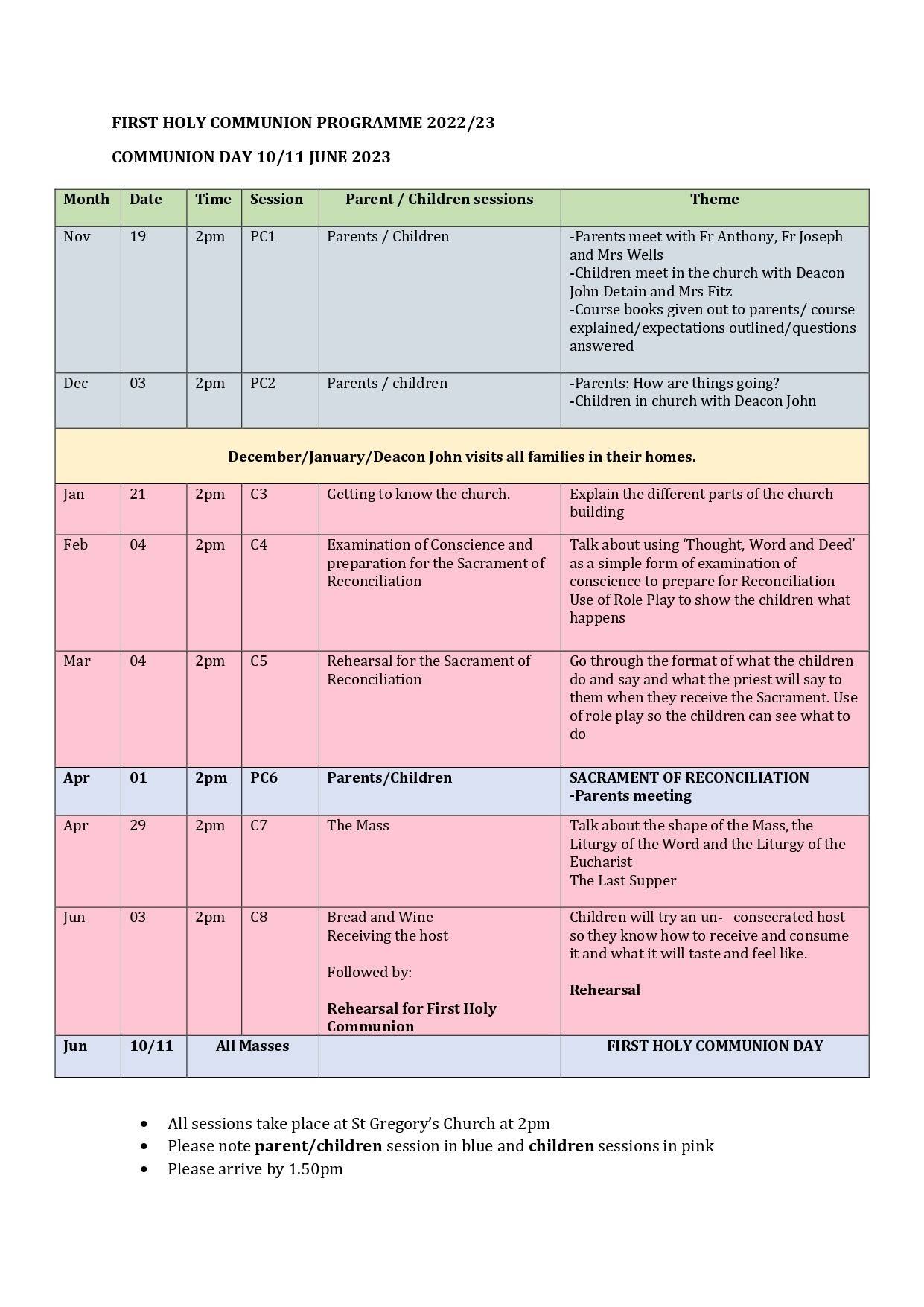 If you have a child that is currently in Year 3 or above at school whom you would like to make their First Communion during 2023, please complete the online First Holy Communion Application Form at:
https://p1.pamis.co.uk/salisbury/onlined01cab or by clicking the 'Registration' button on our Homepage. If you have any questions about First Holy Communion, please email: [email protected]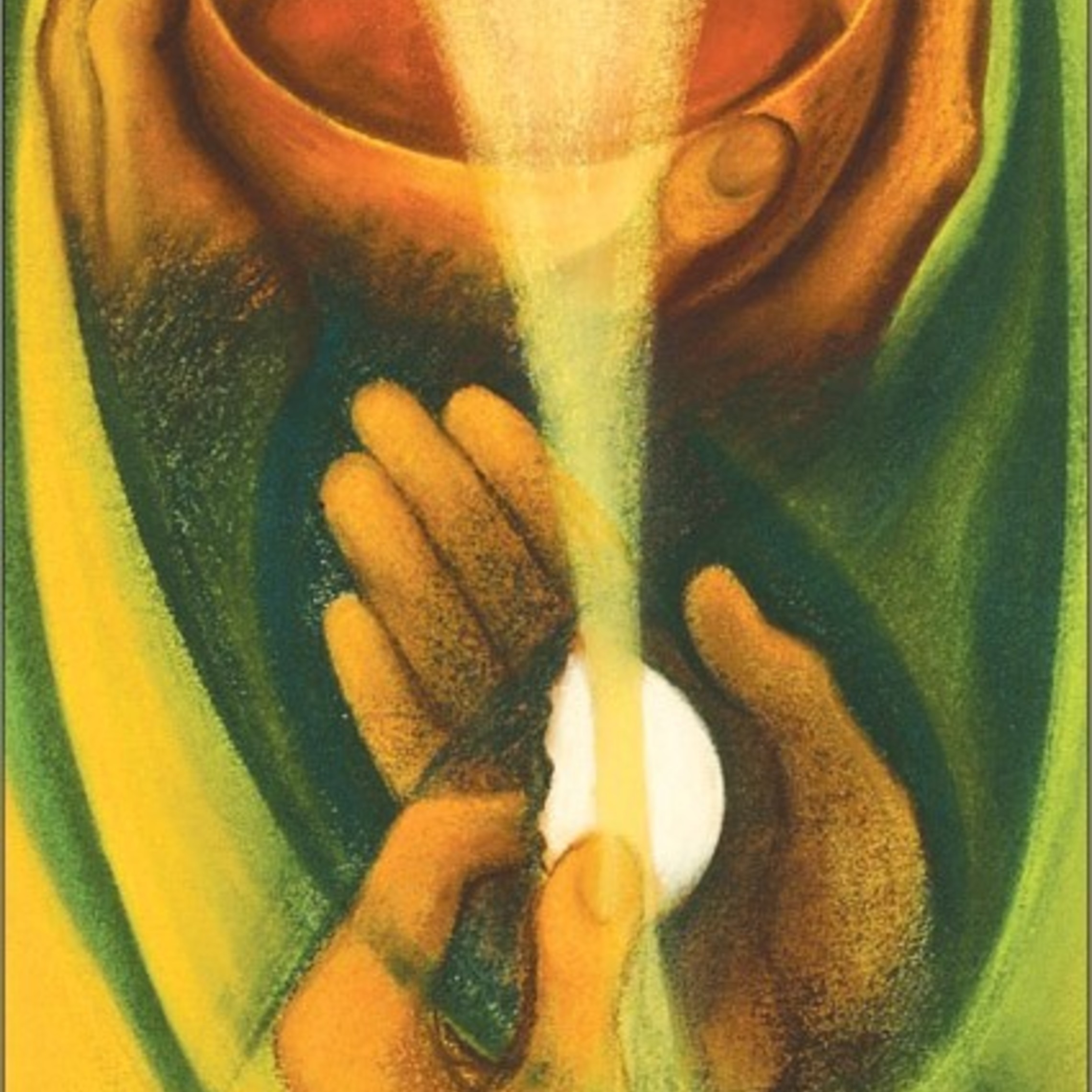 Holy Communion is the act by which we receive the sacrament of Holy Eucharist.  The Eucharist is the greatest of the seven sacraments celebrated by the Catholic Church. At each Mass, the bread and wine is consecrated, and is thus transformed to become in its deepest reality the body and blood of the risen Christ. As we eat the host and drink from the chalice, we are nourished by Jesus himself.
Union with Christ in Holy Communion is the bond of charity which makes us one with our neighbour. When we grow in love for God through our union with Jesus, we also necessarily grow in love for our fellow man. If we have the right disposition, receiving the Eucharist produces changes in ourselves that we notice over time: a lessening of racial and national prejudices, of neighbourhood resentments; an increase in love, in compassion, in patience and forbearance towards others.
The First Holy Communion celebration for our boys and girls is one of the highlights of the year in the Salisbury Catholic Parishes.  The children prepare as a group for their First Holy Communion, and to first receive the Sacrament of Reconciliation
CORONAVIRUS UPDATE ON FHC 2020
Sadly, we have had to temporarily suspend our programme of preparation for First Holy Communion due to the Coronavirus lockdown and it has not been possible for this year's group to make their First Communion as planned on the Feast of Corpus Christi on 13/14 June. 
Please click here for an update and short video for the children involved.