Forgiveness and Reconciliation 
Jesus came and stood in the midst and said to them, 'Peace be to you!' And when he had said this he showed them his hands and his side. The disciples therefore rejoiced at the sight of the Lord. He therefore said to them again, 'Peace be to you! As the Father has sent Me, I also send you.' When he had said this, he breathed upon them, and said to them, 'Receive the Holy Spirit; whose sins you shall forgive, they are forgiven them; and whose sins you shall retain, they are retained.' 
(Jn 20:19-23)
Like everyone else, Catholics are not perfect. We lose sight of God's love for us. We do things we should not do, and we fail to do things that we should. We need help to put right our relationship with God and our relationships with each other. By celebrating the Sacrament of Reconciliation - confessing our sins to a priest, receiving absolution and doing penance as a sign of our conversion - we are reconciled to God and to our community.  To find out more about this wonderful sacrament, take a look at our 'Confession' section and watch the videos there.
It may sound daunting but there really is nothing to be nervous about - as Pope Francis says, "All should leave the confessional with happiness of heart, with a face radiant with hope".
In the Salisbury Catholic churches, we prepare our children to receive the Sacrament of Reconciliation for th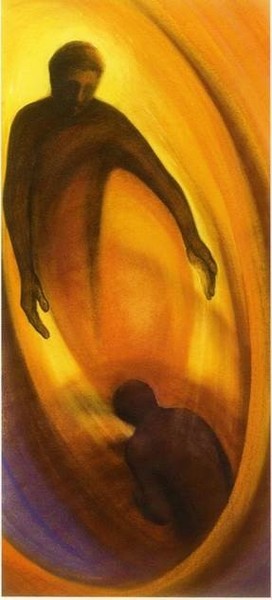 e first time when they are around 7 years old as part of a joint preparation programme for this Sacrament and for reception of their First Holy Communion.
For the times of the Sacrament of Reconciliation please refer to the Newsletter. 
We also organise Reconciliation Services during Advent and Lent.  These liturgies offer an opportunity for God's people to gather and listen more closely to God's word and reflect on their lives in the light of that word.  They are a time for contemplation, for being attentive to those things that at other times we cannot find time to focus on.  We take part in these services to learn how to live lives more deeply grounded in the Gospel.  There is an opportunity for the Sacrament of Reconciliation/individual confession at these liturgies. 
If you are an adult who has not yet received this Sacrament or you have been away from the Sacrament of Reconciliation for a long time and would like some guidance or to talk it through, please contact Fr Anthony on 333581.